BinStacker
Finland Patent pending, nro 20225365
Europe patent pending, nro EP23168914
US patent pending, nro US18/140867
Buffer conveyors, nro PCT/FI2023/050234
PROFESSIONAL EURO BIN SYSTEM
The revolutionary solution for storing full and empty 200L Euro Bins, Dolavs and Carts smart, safe and fully automatic!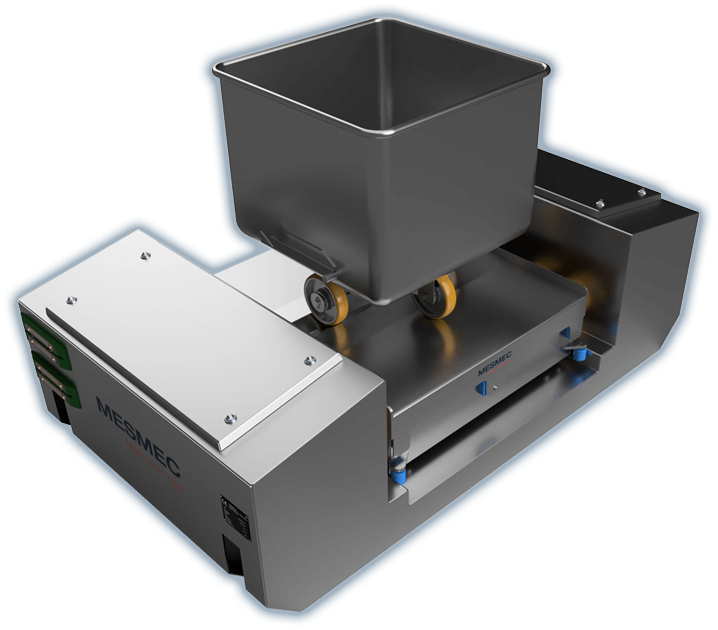 The world's first smart multi-level storage
For both full and empty Stainless Steel Meat Carts, Dolavs and Euro Bins.
With the BinStacker you can experience space and cost savings, improved cleaning procedures and food safety, enhanced tracing possibilities, advanced handling of storage procedures and reduced need for manual labour.
How does the BinStacker system work?
The system loads and unloads the 200L bins to and from the multi-level storage with a wireless control system running the X and Y directions. The technology is battery driven and equipped with automatic charging during operation for a long-lasting solution that enhances food safety and simplifies storage management. The BinStacker solution has an ERP system and runs with Siemens PLC system.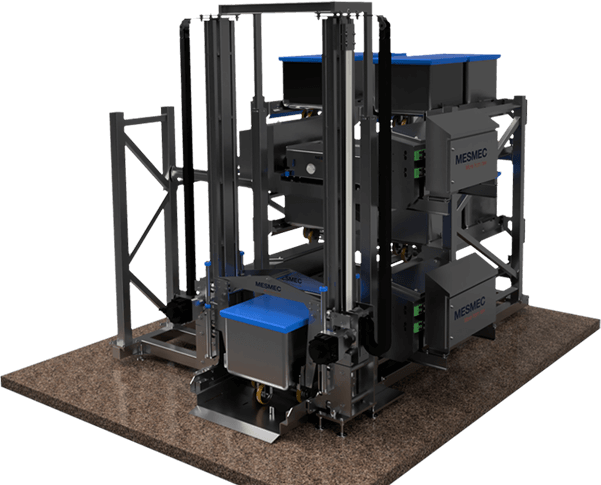 Want to get the feel of the product? Come test our in-house demo system!
Available features
modular system with up to 5 000 bins
number of floors according to ceiling height
application of the protective sleeve
online weight registration
RFID or barcode scanning
cleaning of wheels
infeed and outfeed buffer conveyors
maintenance area
service and cleaning platforms
communication with client recipe (ERP) system
liquid storing possibilities
stainless steel construction (AISI304)
multiple options for system structure
high loading and unloading capacity
operations on multiple floors simultaneously.
Unsure if the BinStacker would suit your storage space? Contact us and we will find a structure that fits your storage situation.
Looking for an agent or dealer close to you?
We are located in the following countries:
Eager to learn more?
Contact our vice president, Anders Asplund, and he will tell you more.
Or fill in your contact information down below, and we will contact you shortly!